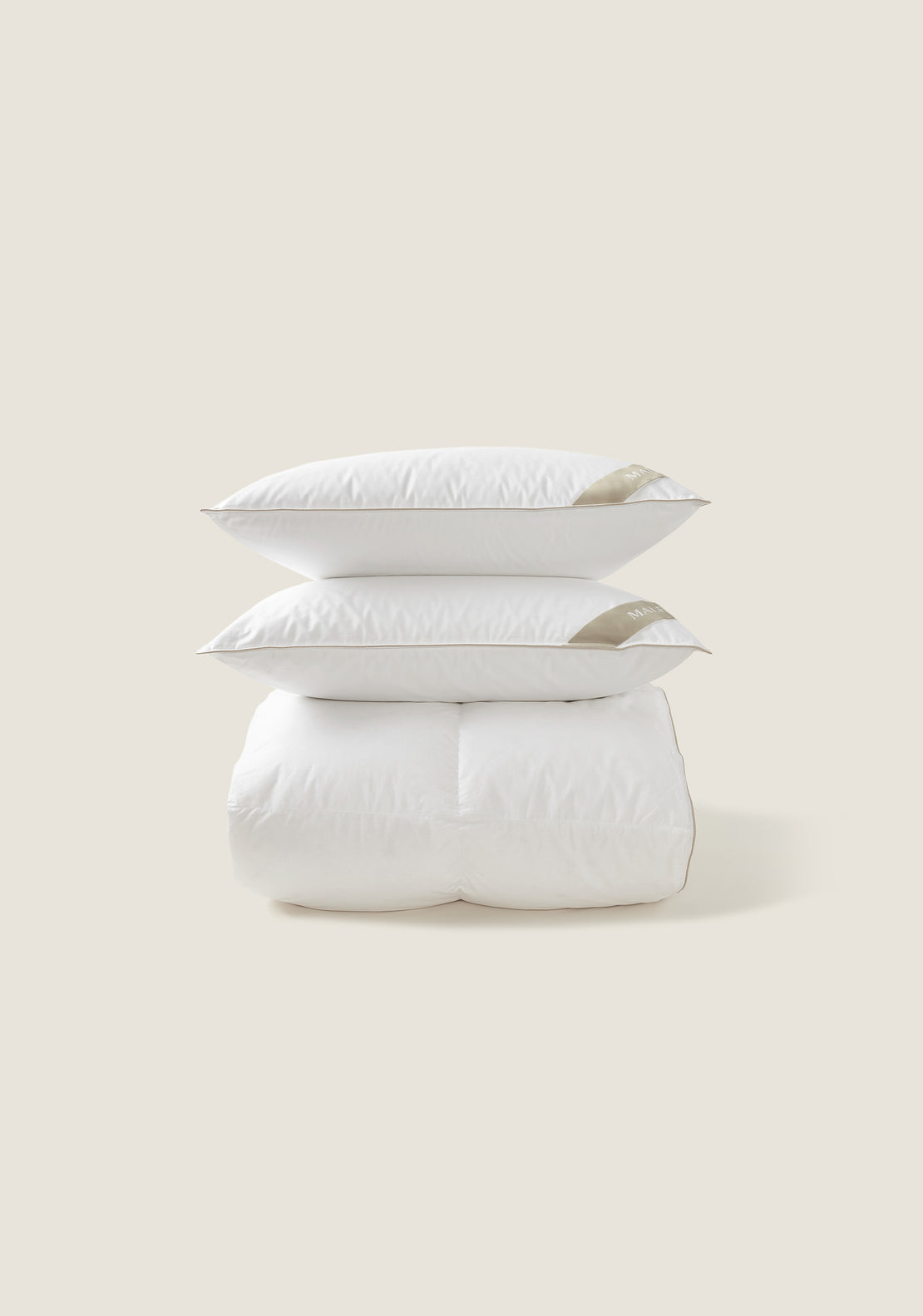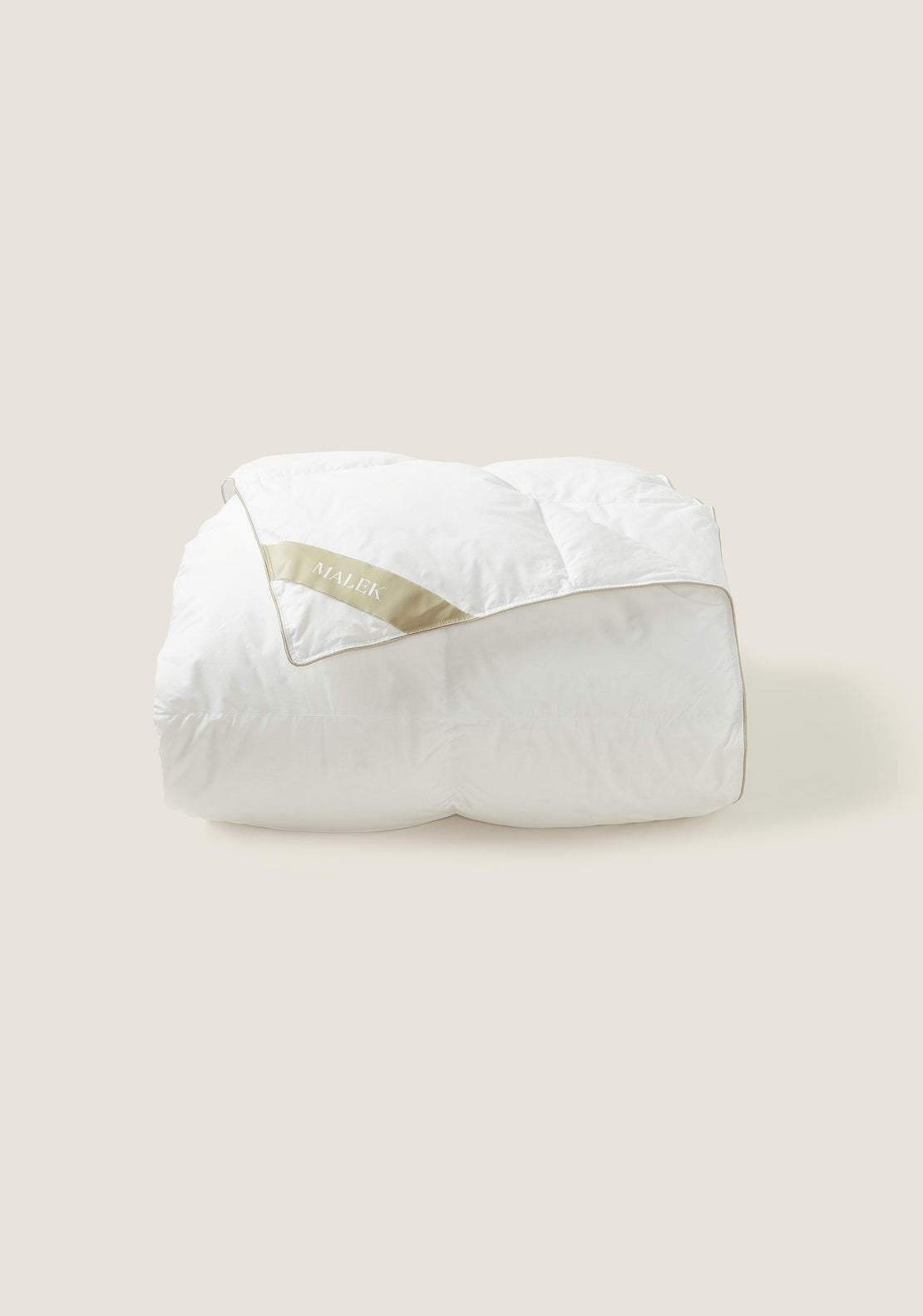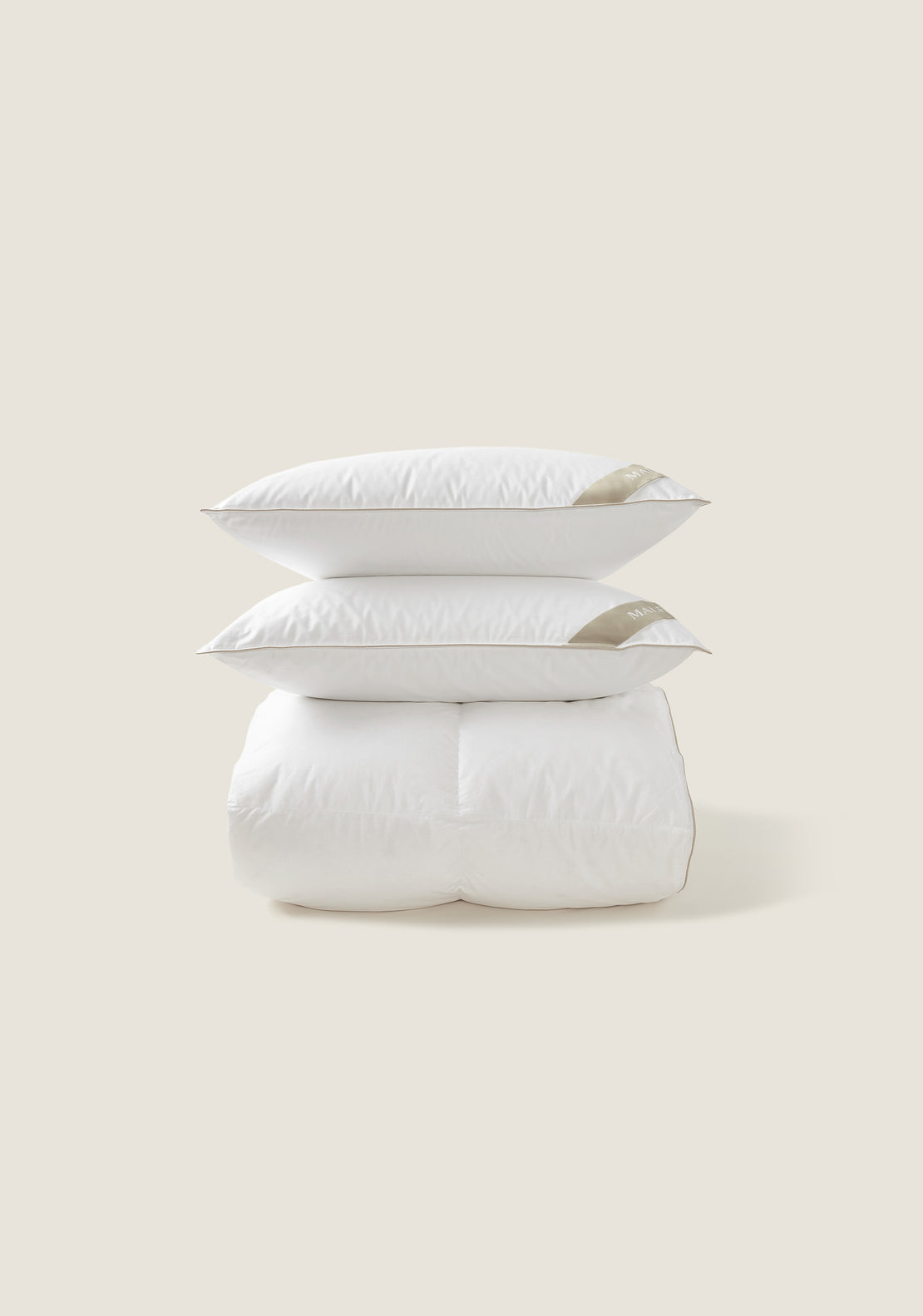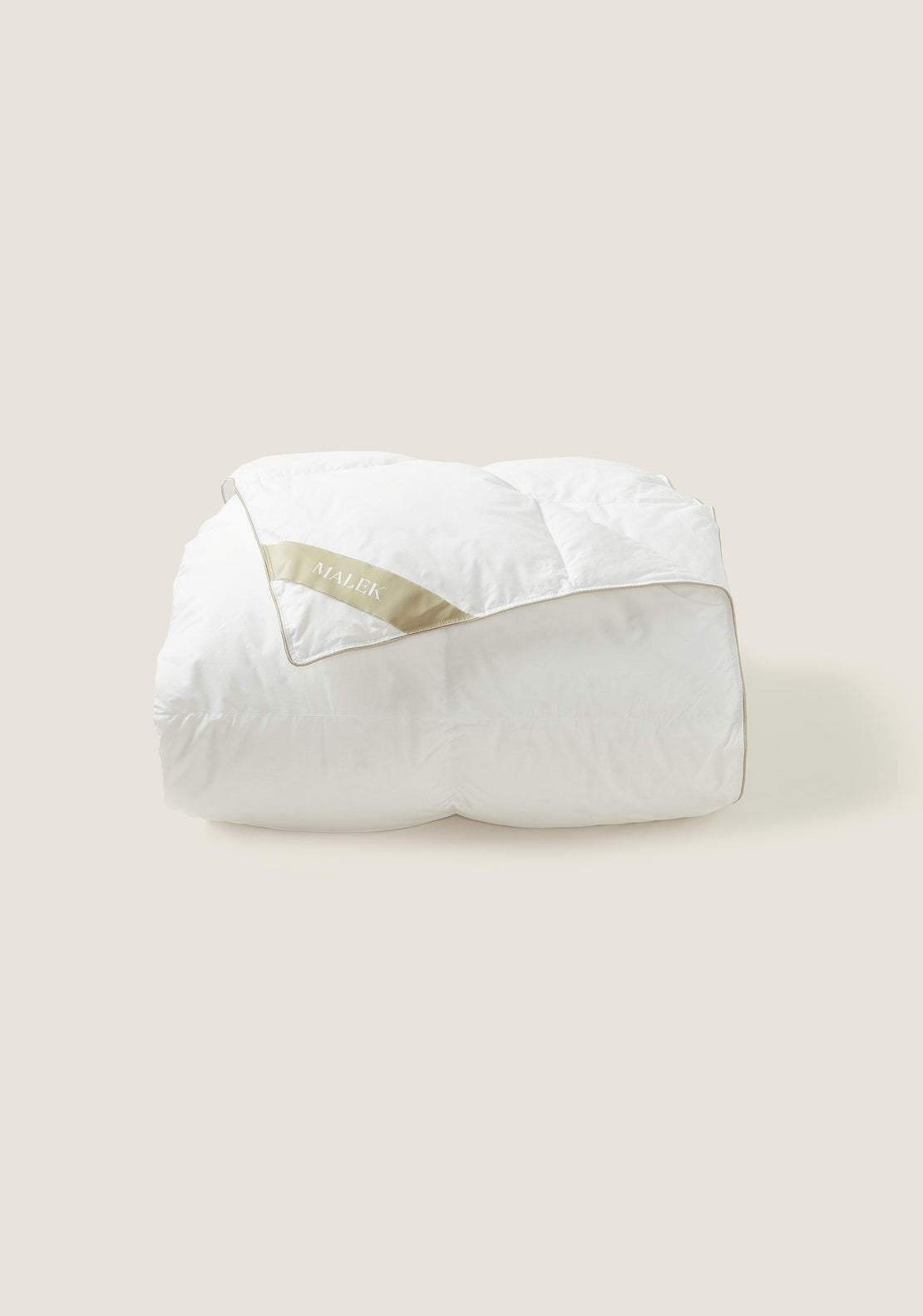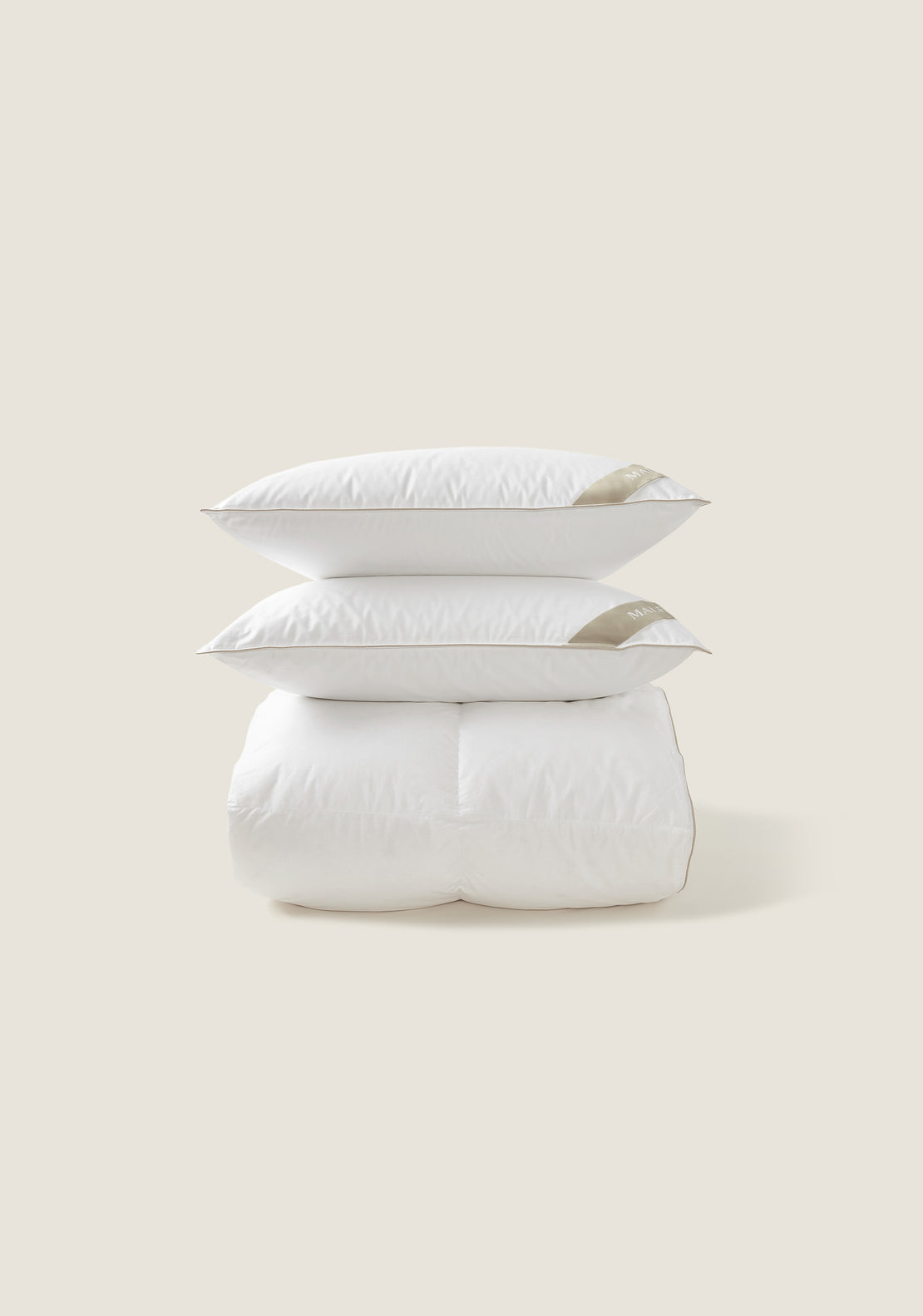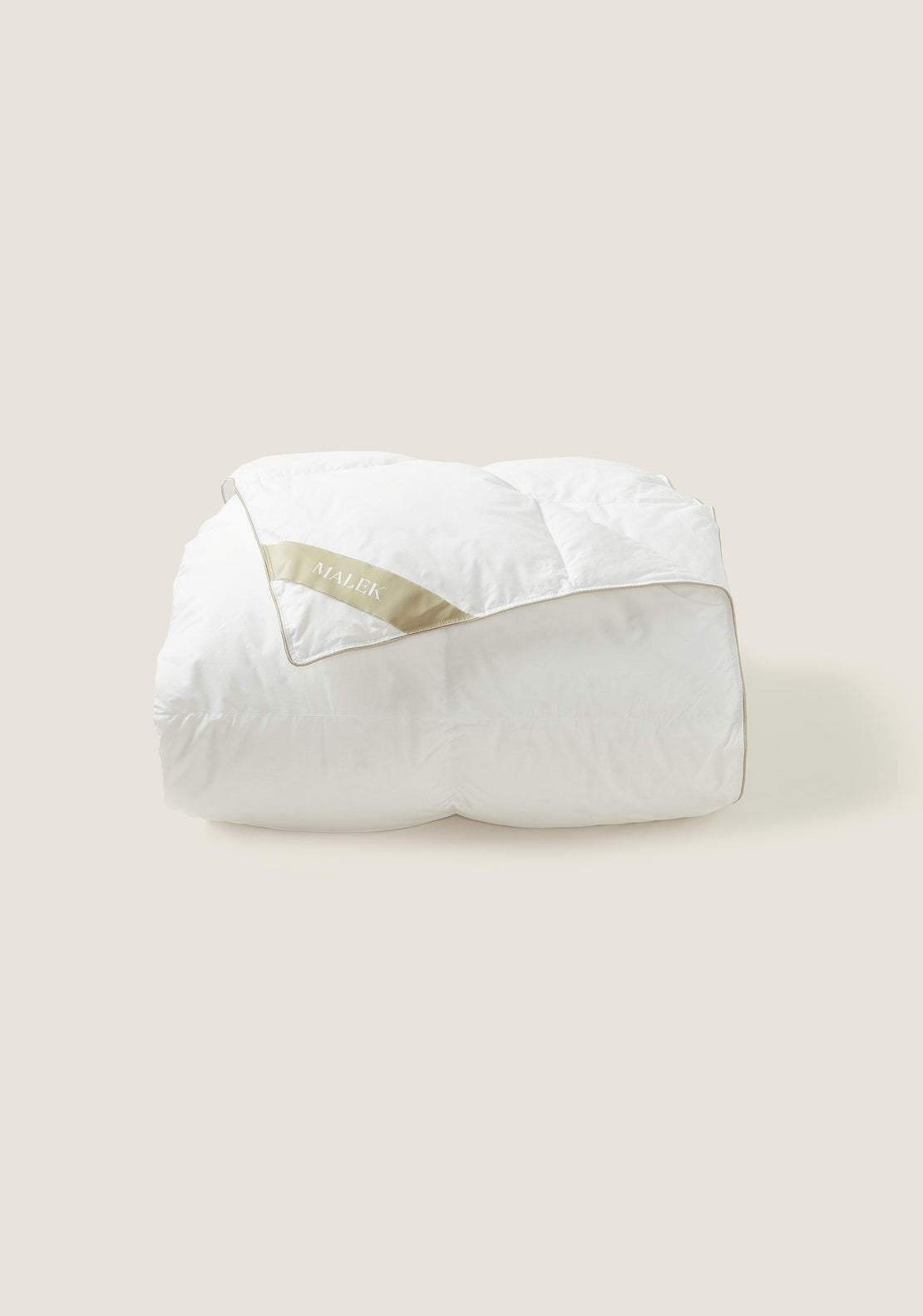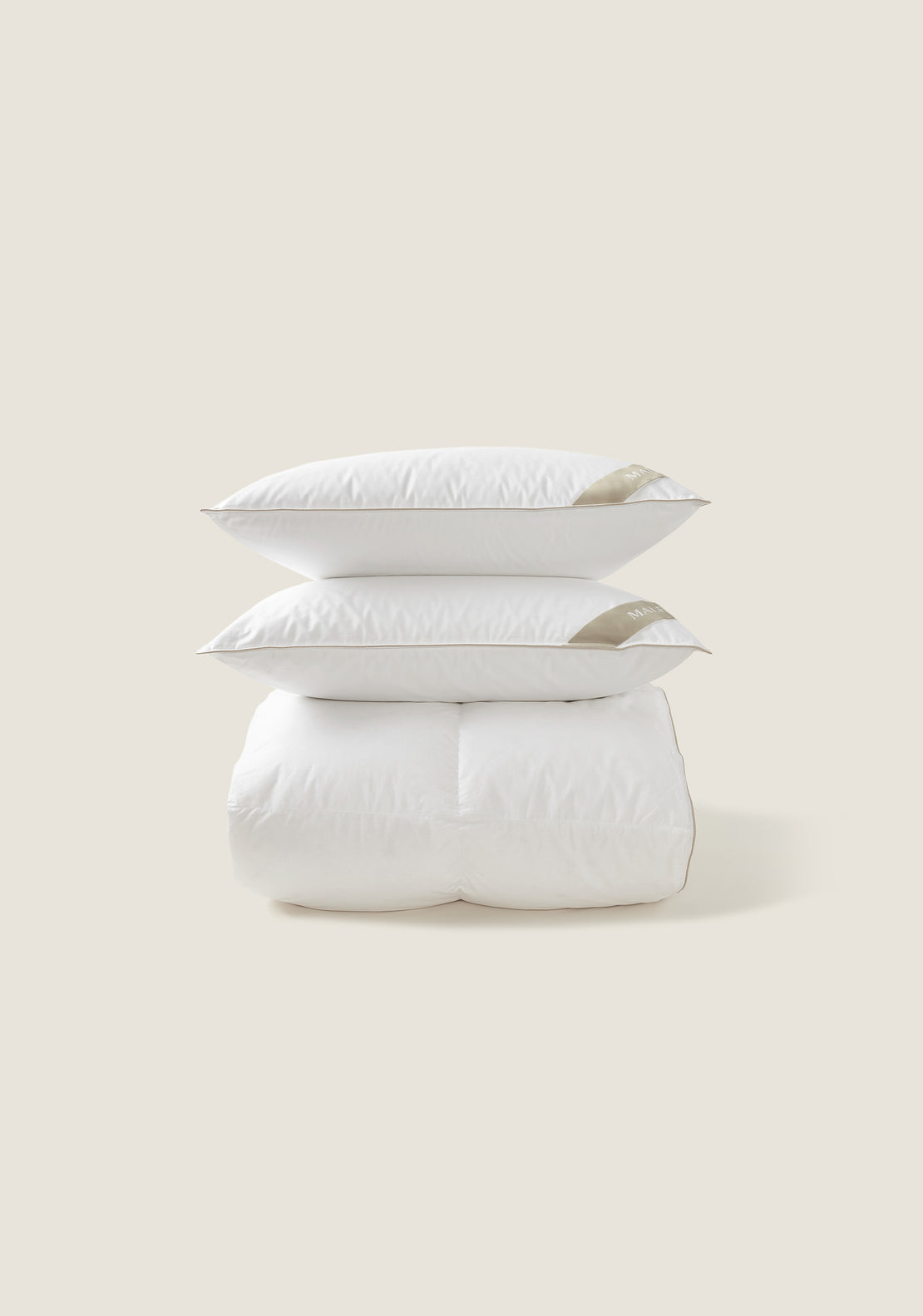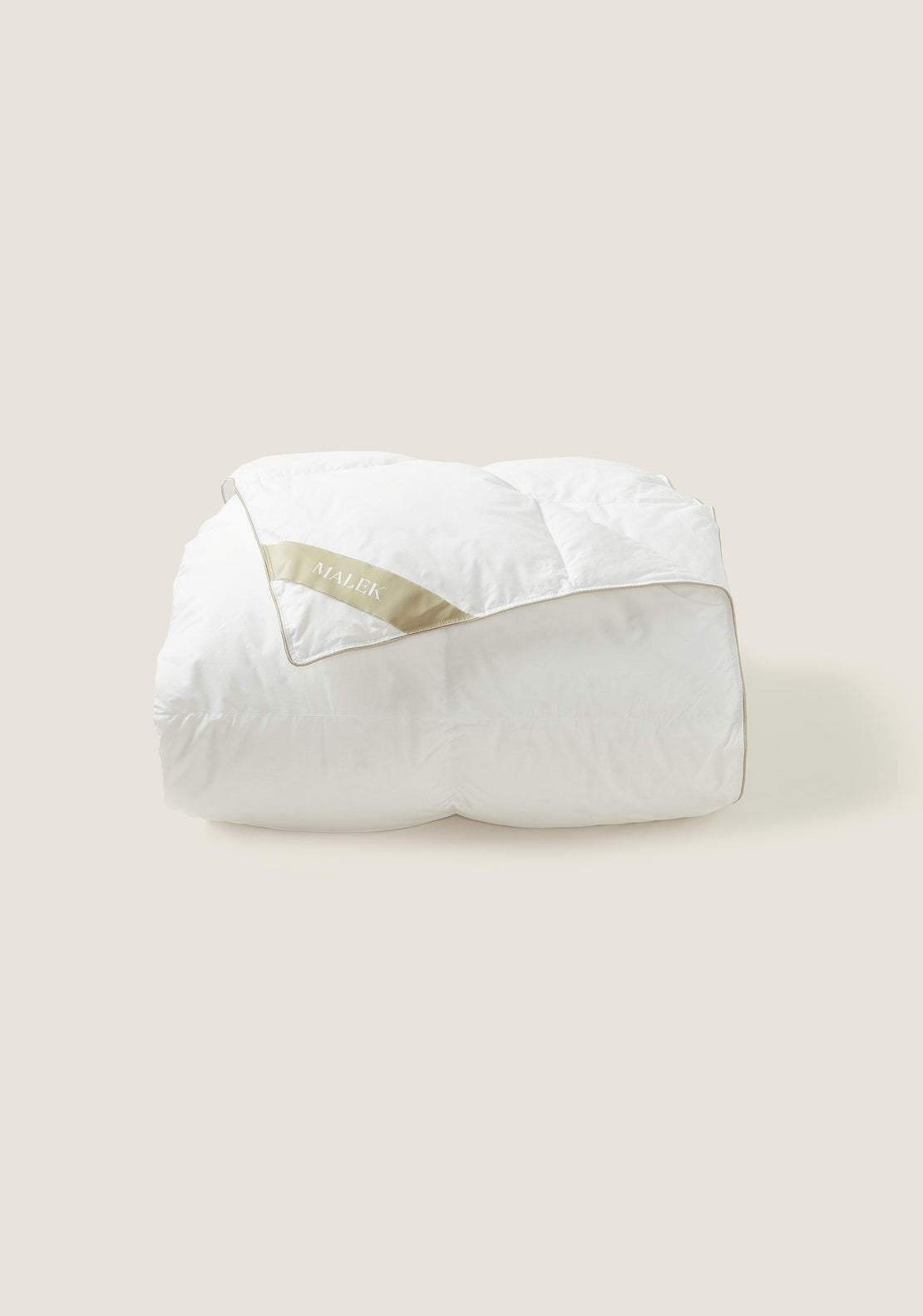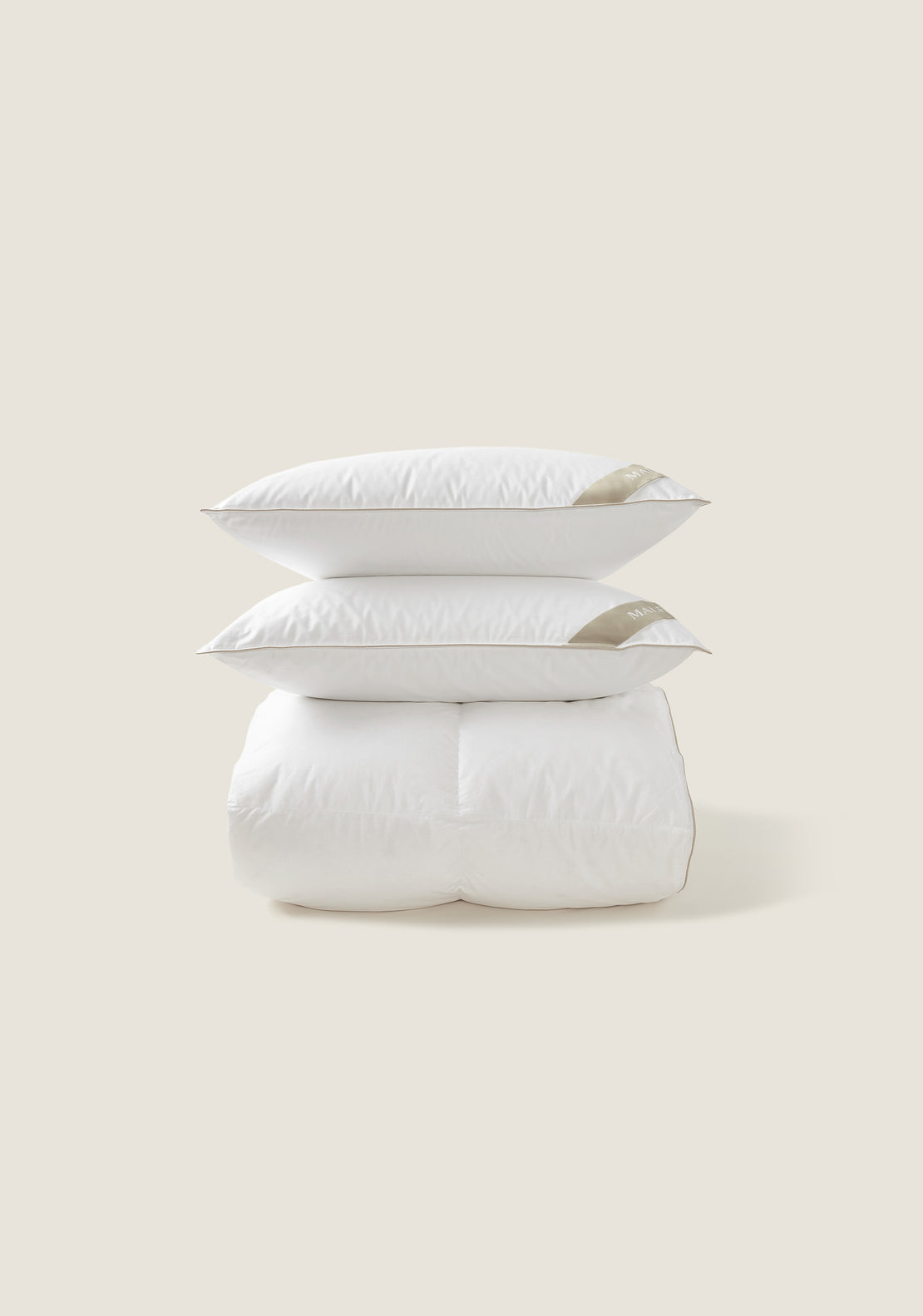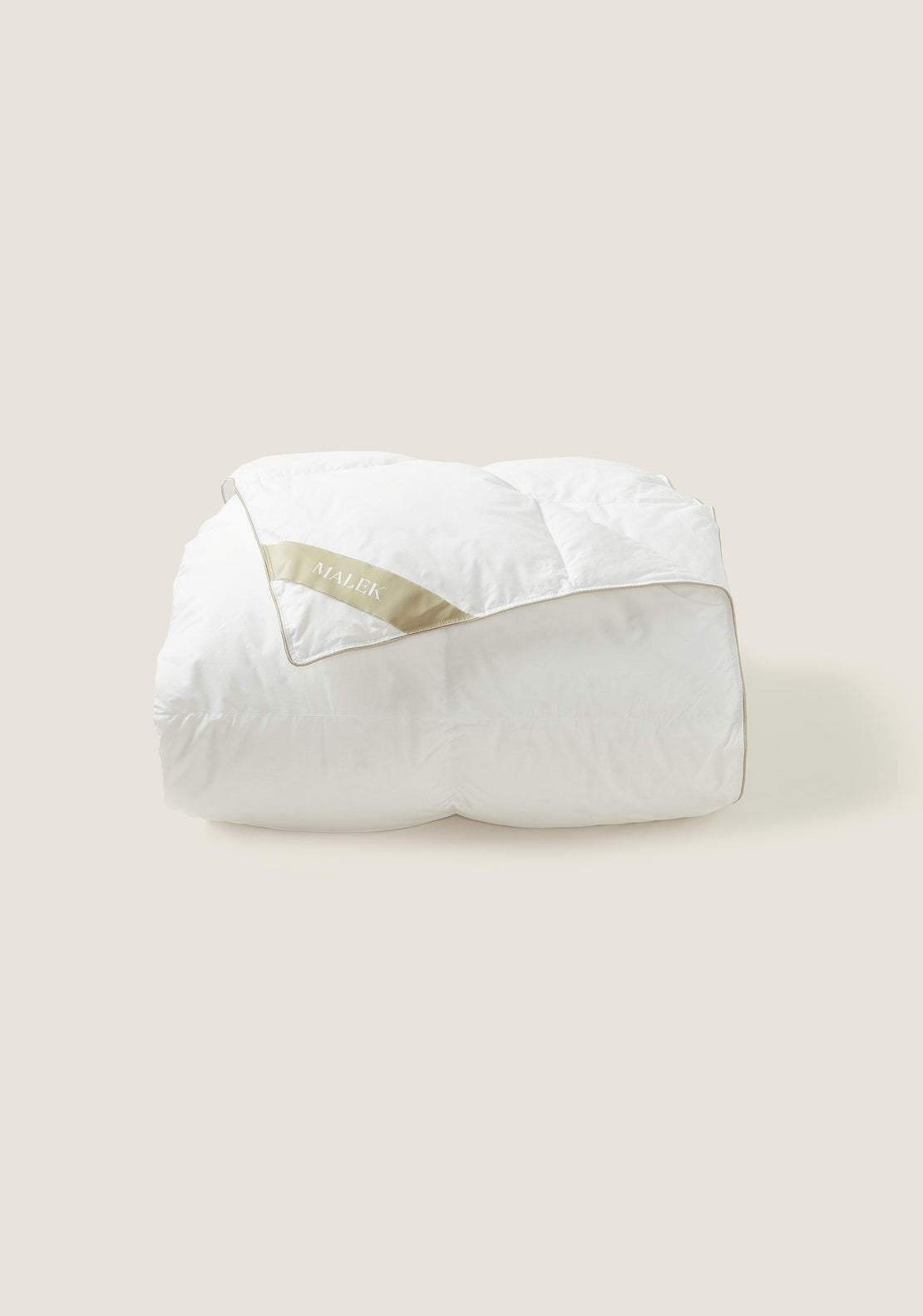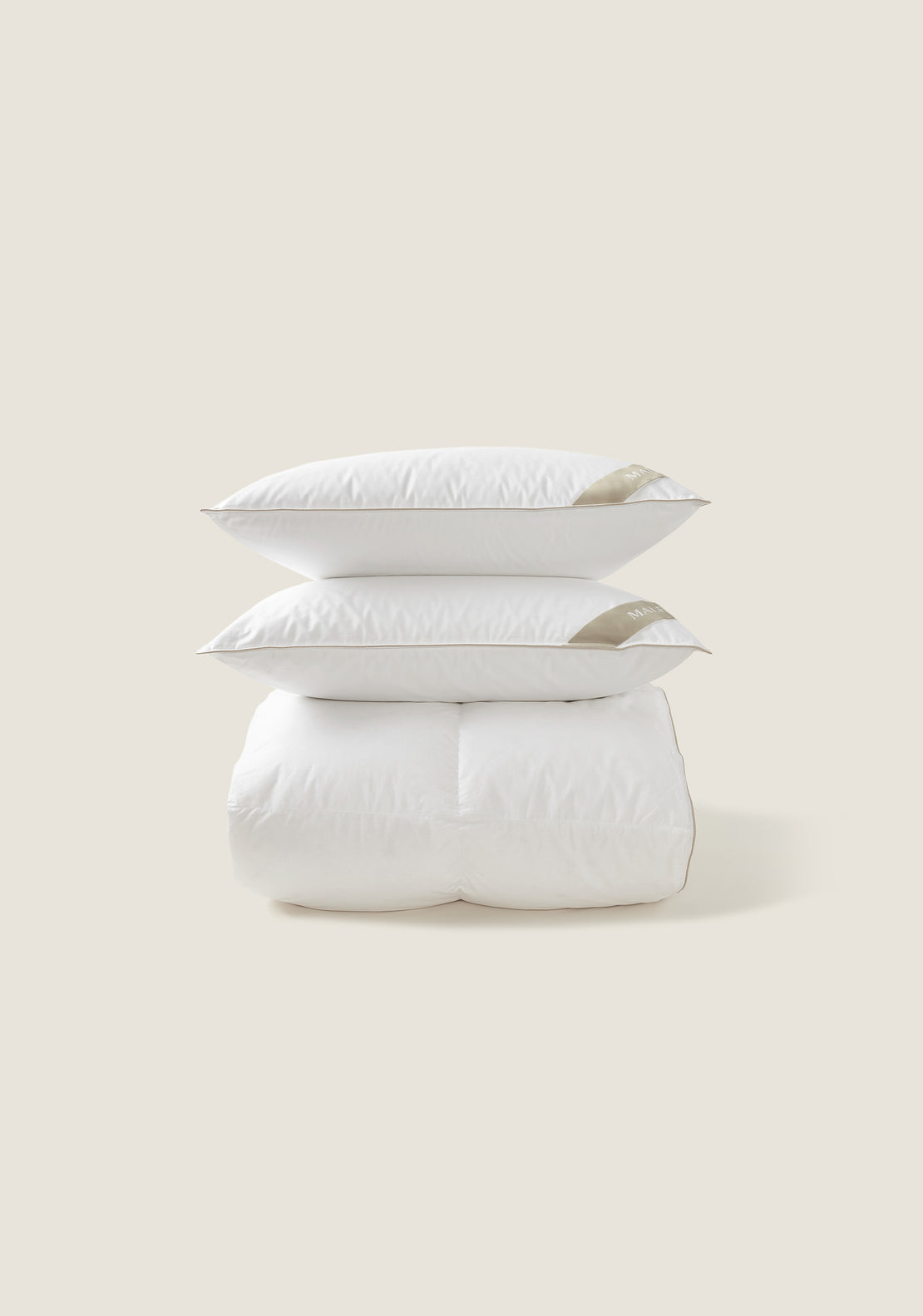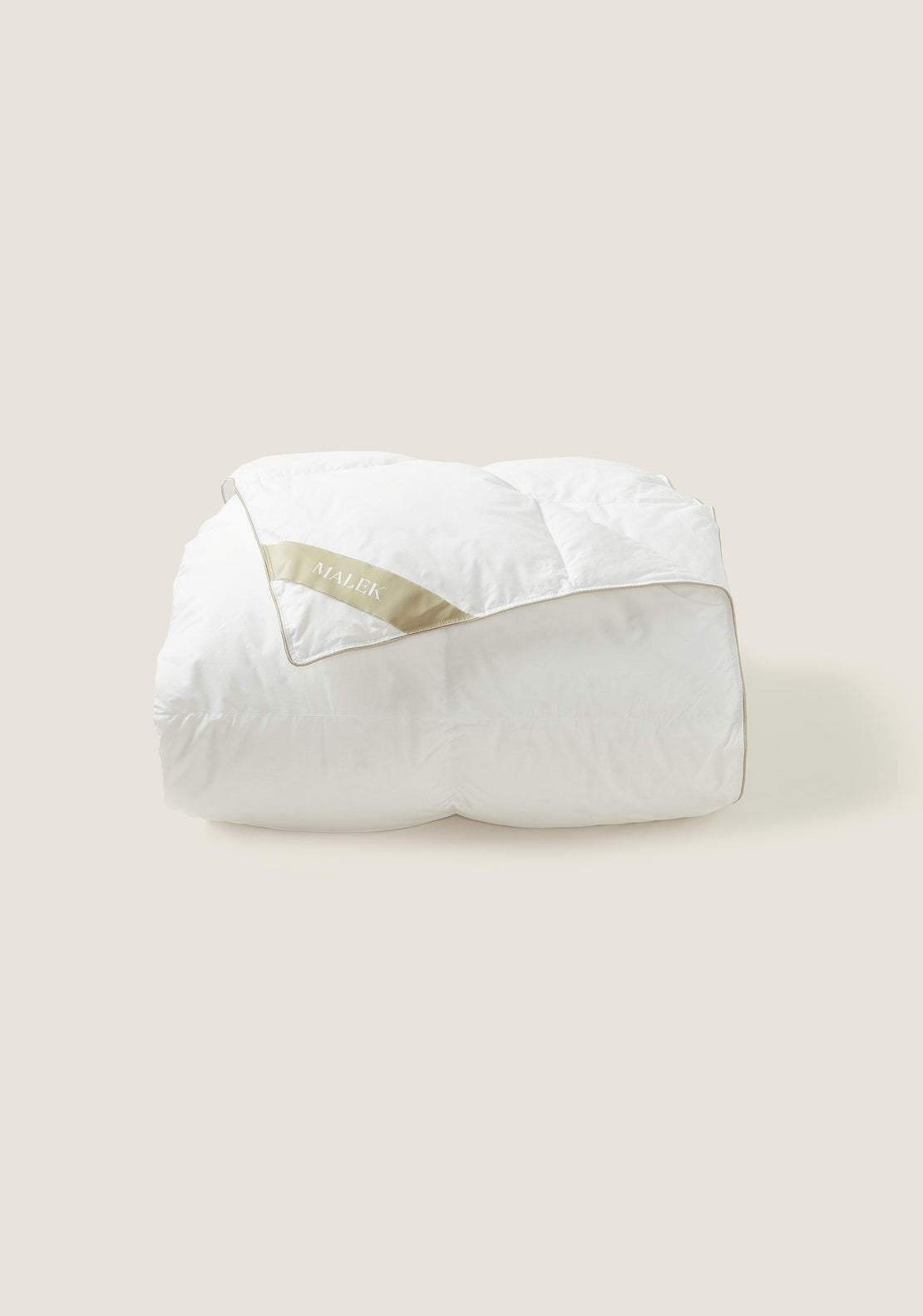 Create a true luxury oasis with Malek's Supreme Comforter. With the perfect balance of warmth and cloud-like feel, we fill our duvet with 90% European duck down and 10% duck feathers
with a fill power of
750-760
. The cover is 100% cotton sateen fabric and finished with sateen piping. Our warmest
and heaviest
comforter, it's perfect for cold climates and cold sleepers alike.
. Made Of Premium European Down.
. 100% Cotton Downproof Fabric.
. Sateen Piping.
. Made In Turkey.
. Dry cleaning is recommended but if washed at home, use the delicate setting.
. Dry either outdoors or using the no-heat air-dry setting.
. It's also helpful to add clean tennis balls or dryer balls to ensure no clumping.
. No bleach should be used.
Naturally warm and cozy
We ethically source our duck filling from birds living in Germany and Italy's cold climates.
The fluffy down
is found just beneath the feathers and generates both insulation and warmth by trapping tiny pockets of air between the fibers. The more down in the duvet, the warmer and more snuggly you will feel.
The feather is
the more rigid protective plumage on the exterior of the duck. It gives the duvet dimension and volume.
Our down is encased
in a down-proof ticking that keeps feathers from escaping so that your comforter remains fluffy and warm.